oatmeal cookies
mmm, good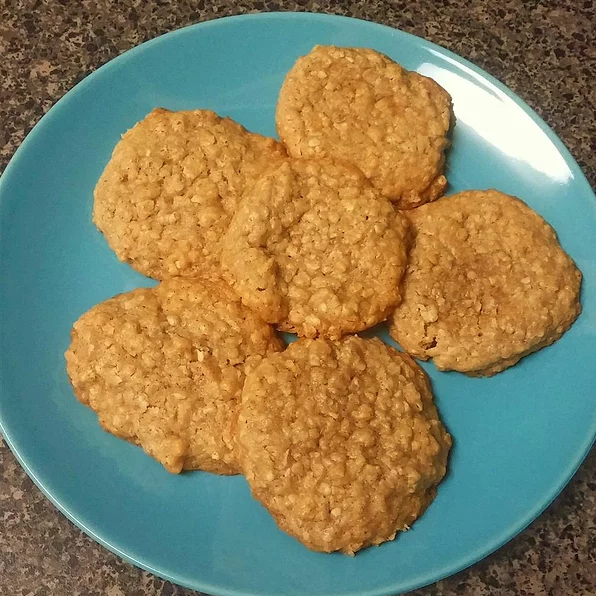 1 cup butter, softened
1 cup white sugar
1 cup packed brown sugar
2 eggs
1 teaspoon vanilla extract
2 cups flour
1 tsp baking soda
1 tsp salt
1 1/2 tsp cinnamon
3 cups quick oats
instructions
cream together butter, white sugar, and brown sugar. beat in eggs, and stir in vanilla
combine flour, baking soda, salt, and cinnamon; stir into the creamed mixture
mix in oats
optional chill for an hour
preheat oven to 375 degrees. This gives the bread sticks about 10 minutes to begin to rise.
bake for 9 to 11 minutes.
notes